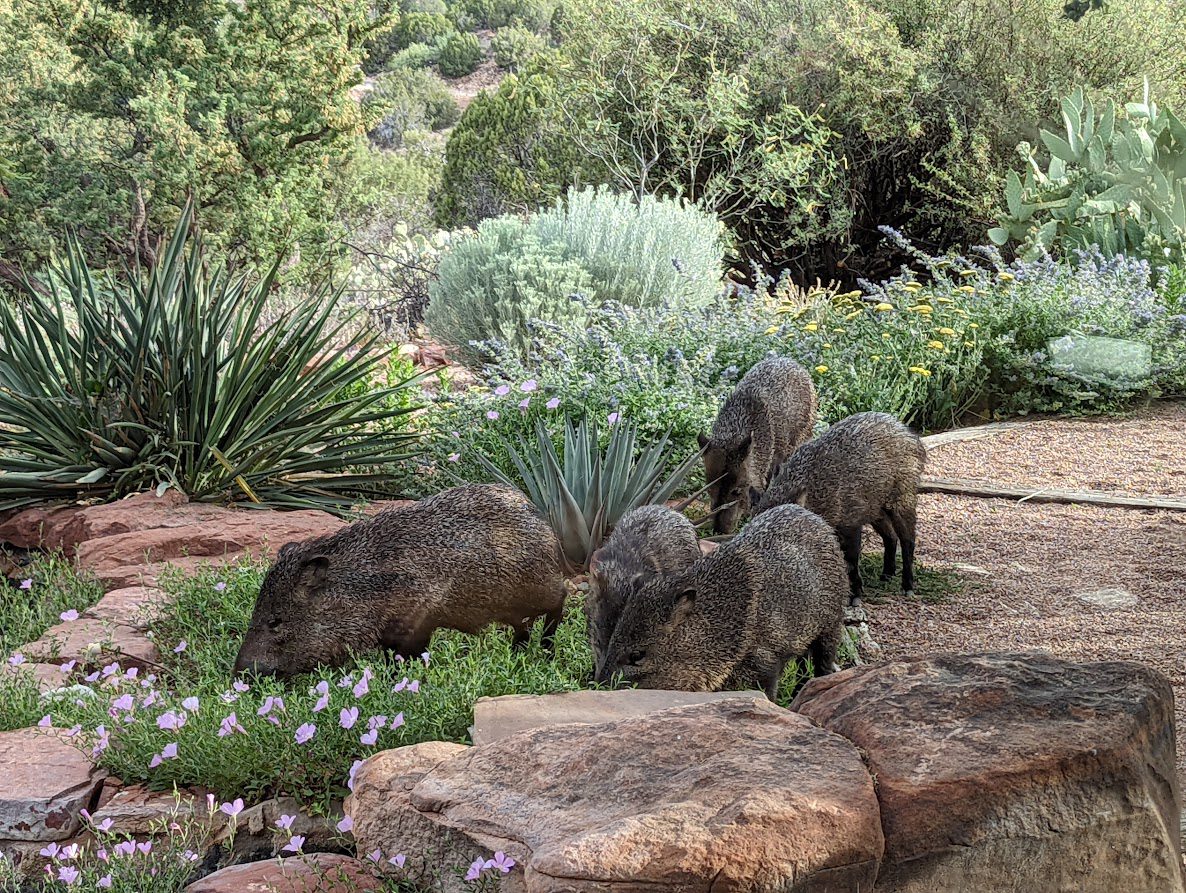 A Welcoming Habitat for Sedona Wildlife
The open land, native vegetation, hardy perennials, and two ponds with running water offer an inviting habitat for Sedona wildlife.  Many animals, birds and pollinators visit the hilltop property or make Talahogan their home.
In the semi-arid high desert climate, the ponds are critical for wildlife. Especially so, as the climate warms, precipitation becomes less predictable, and the American Southwest suffers from long-term drought.  Regular denizens of Talahogan visit the two ponds daily. Many birds bathe in the shallow creek.  Other wildlife frequent these local water holes during dry periods. From afar, the animals can hear the sound of the small creek.

The  "Quail Dining Room" (aka bird feeder) has been a fixture of Talahogan's habitat for at least 70 years.  It's visited daily by the resident covey of Gambel's quail, blue jays, cardinals, bushtits, and other wild birds. Despite the sign--or perhaps because of it!--the bird feeder is crashed by other denizens looking to feast on the gourmet birdseed...or alas the quail themselves! 
Red Rock Country is home--permanent and seasonal--to myriad wild birds that frequent Talahogan's inviting habitat.  Birders particularly will delight in the wide variety of feathered creatures to be seen year round or in different seasons.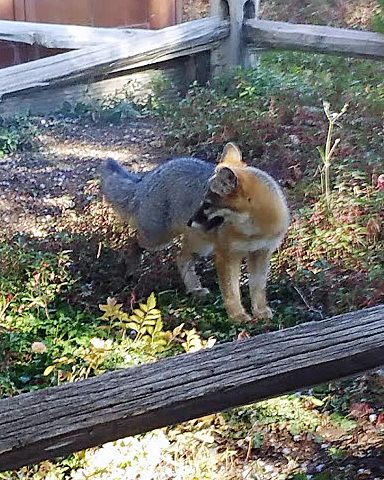 Talahogan's Resident Fox!
While most Sedona wildlife come and go on this unfenced property, some have made Talahogan their home for years. Like Zorro, a grey fox. An excellent climber, he makes his home on the rooftop where he finds haven nightly from coyotes, bobcats and other predators. He's a welcome fulltime resident-- quiet, clean and respectful. Moreover, he earns his keep by keeping packrats and other rodents on the property in check!
"Wildlife of Talahogan"--a blockbuster video!